Welcome to Chorley Green Party...
We're an active group of environmentally minded individuals who want to give Chorley a Greener future! We hold a range of events throughout the year from monthly meetings to community socials.
Our group currently consists of a range of age groups and anyone is welcome to be involved! If you're interested in helping us get Green politics into Chorley then please get in touch and we'll fill you in on our latest campaigns and activities.
Let's get a Green Councillor for Chorley in 2021!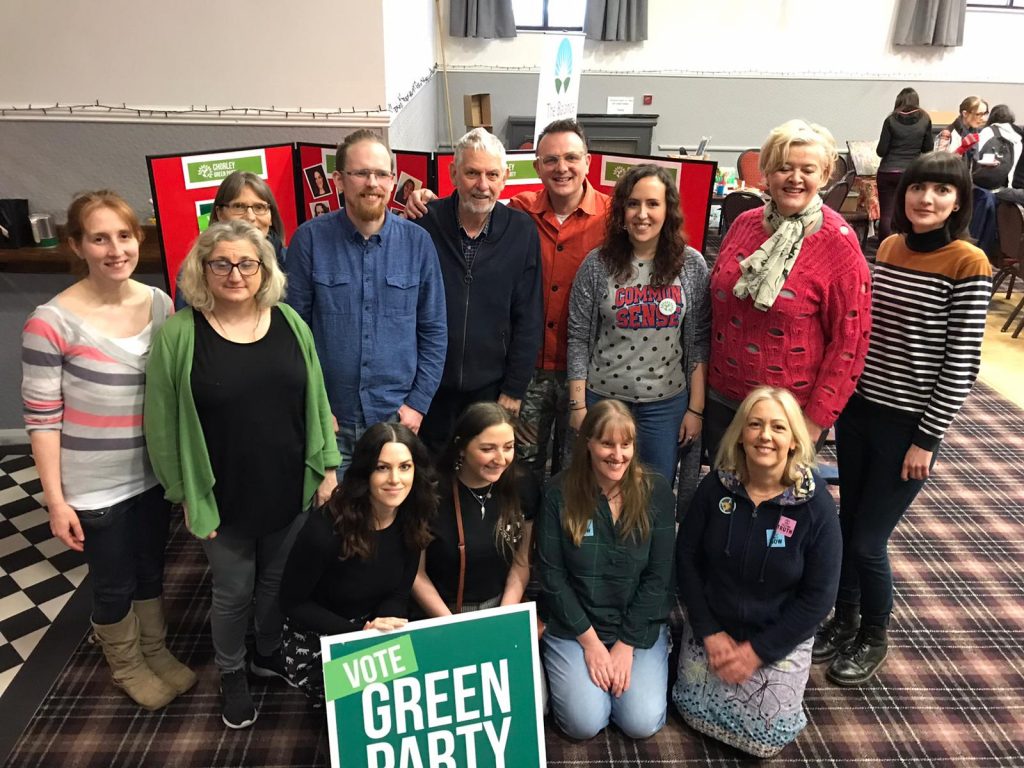 Next Meeting - Weds 10th June @ 6:30pm
Chorley Green Party members meeting - Weds 10th June.
Zoom ID -  https://zoom.us/j/778164760
"Thank you for taking an interest in our local group. All meetings are open to members and first-time attendees are more than welcome. If there's no meeting date displayed above, please send us a message and we'll get back to you with the details!"